okgourmet.com&nbsp &nbsp Home of Steve's Restaurant Reviews
SUPPLEMENTAL ARTICLES
Relating to Oklahoma Restaurants
Home &nbsp > &nbsp Special Features &nbsp > &nbsp Articles &nbsp > &nbsp Oklahoma Articles
OKLAHOMA CITY, OK--Finding the Best Cake
Jul. 6, 2012: Where to Find the Best Cake in Oklahoma City. I have not done enough research to answer this question definitively, but I am positive that both La Baguette and Ingrid's Kitchen would be on the list. La Baguette has a very good tiramisu, and I think the Black Forest at Ingrid's is hard to beat.

However, the situation is slightly muddled. La Baguette also has a bakery in Norman which supplies cakes to several metro restaurants including Grand House in OKC and Old Germany in Choctaw. Moreover, the Norman bakery makes several flavors that are not sold at the North May location of La Baguette (since each one bakes its own cakes on site). I had an excellent strawberry cake at Grand House that was baked at the Norman La Baguette, but it is not sold on North May. I do not know whether it works the other way (items are sold on N. May that are not available in Norman).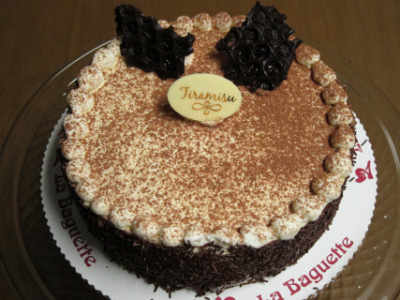 La Baguette is probably my favorite place for cakes
Ingrid's has opened a second location in Bethany called Ingrid's Pantry, and many of Ingrid's pastries are available here as well. However, they are not cooked on site, but are delivered from the Oklahoma City restaurant. Thus the pastries are exactly the same at both locations, except that the Bethany restaurant has a significantly smaller selection of items.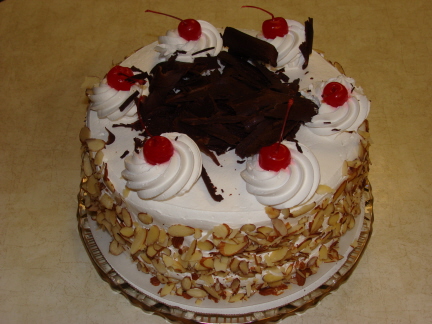 The Black Forest cake from Ingrid's Kitchen is another excellent choice
Of course when I find other good sources for cake I will give them equal time, and I am sure there are a few.
MOST RECENT ARTICLES
are listed on the web site's home page: