okgourmet.com&nbsp &nbsp Home of Steve's Restaurant Reviews
SUPPLEMENTAL ARTICLES
Relating to Oklahoma Restaurants
Home &nbsp > &nbsp Special Features &nbsp > &nbsp Articles &nbsp > &nbsp Oklahoma Articles
OKLAHOMA CITY, OK--Dot Wo Garden
Nov. 2, 2013: Dot Wo Garden is the newest Dot Wo restaurant, with others located in Edmond and south Oklahoma City. I understand that Dot Wo Garden is actually the old Dot Wo Restaurant on N. Portland which has moved to a new location with a larger and more modern building. The original Dot Wo Restaurant on Portland apparently has new owners and no longer has any connection with the rest of the Dot Wo group.

Although I have enjoyed Dot Wo for a number of years, I believe the new Dot Wo Garden is the best one I have tried yet. It seems to be an improvement over the former restaurant on Portland, at least in the flavor and quality of the food I have tried so far.

My first visit to Dot Wo Garden had the type of Chinese food I would seek if I were on the west coast or in a very large American city, although Dot Wo Garden is still a little bit limited on its menu choices compared to this theoretical west coast restaurant. Still, I am quite happy to find a restaurant like this in Oklahoma City.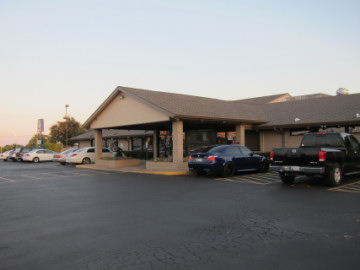 Dot Wo Garden
Dot Wo Garden does not add MSG to any of their dishes, and this is one indication that moving to the new building involved a total revamping of the restaurant including the way the food is prepared. Several other new or remodeled Chinese restaurants are also serving very high quality food, and Dot Wo Garden seems to be part of this trend.
Dot Wo Garden specializes in Hong Kong cuisine, and I find that when it is done right this can be one of the best styles of Chinese food. There are some spicy dishes from other regions, and one thing I like about the Dot Wo restaurants is that they offer a good variety of choices.
My review gives more details about Dot Wo Garden, but my main recommendation is just to try the restaurant-- it seems to be pretty hard to go wrong there.
MOST RECENT ARTICLES
are listed on the web site's home page: