okgourmet.com&nbsp &nbsp Home of Steve's Restaurant Reviews
SUPPLEMENTAL ARTICLES
Relating to Oklahoma Restaurants
Home &nbsp > &nbsp Special Features &nbsp > &nbsp Articles &nbsp > &nbsp Oklahoma Articles
OKLAHOMA CITY, OK--La Baguette
Oct. 31, 2012: La Baguette is probably a fitting restaurant to review on Halloween because some comments on Urbanspoon indicate that the service can sometimes be rather frightful. I have experienced long wait times myself when they have been very busy, but the food is always excellent.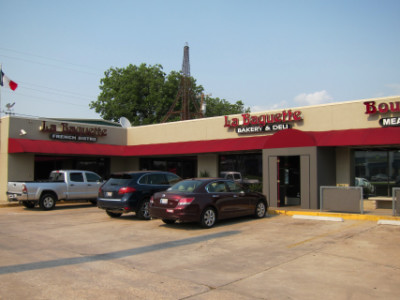 La Baguette in north Oklahoma City
In fact, I do not have a favorite dish at La Baguette-- all of them are excellent. The chicken confit is very good if I am in the mood for chicken, and crepes are one of my favorites for a lighter meal. Sandwiches are the main category in which I want to do more exploring. The bakery is one of the main reasons I enjoy La Baguette, and many times it is worth picking up some pastries at the bakery to take home.
The restaurant is small and is quite popular (for good reason). Sometimes I have a long wait, but most of the time it is just long enough to enjoy a pleasant meal.
MOST RECENT ARTICLES
are listed on the web site's home page: